This is my music page with pictures and soundfiles of some bands I like. If you want to listen to music on the net there are a few programs that will make your life a lot easier. As all multimedia files are very large they have to be compressed and there are various standards. Mp3 has near-CD quality but the files are still large (c. 4mb), the best Mp3 player is Winamp. Another problem with getting music from the net is that you have to wait until the download is finished before listening to the file which is a problem if the music turns out to be crap after waiting a few hoursto download the song . RealPlayer plays multimedia files encoded in the Real format which compresses files much smaller than Mp3 and lets you listen to the file as you download (streaming technology). The downside is that the quality is nowhere near as good as Mp3 but you can also watch videos with RealPlayer.

Mp3 of the Week

Jefferson Airplane- White Rabbit 2.5mb (Zipped file)

New

Just added a album to each band which I consider to be a great release and well woth buying, I also have included a link to the cheapest price I could find to buy the cd's on the internet. Usually about 20% off the price you will find in your local shop!! Buying is totally safe too as Amazon uses the latest in encryption.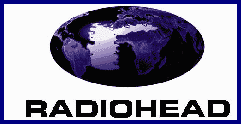 Radiohead are a band from Oxford who initially acheived fame with their hit "Creep". It was taken from their first album "Pablo Honey" but is unlike most of the songs on that album which are mellower. Their follow up to "Pablo Honey" was "The Bends" which had some great songs like "Fake Plastic Trees" and "Street Spirit"and was released in 1995.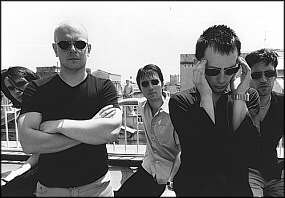 The group had by now built up a significant following in the US due mostly to the success of "Creep" and "Fake Plastic Trees". The band then started touring with REM and Alanis Morissette in the States taking a break to record "OK Computer". The album debuted at no.1 in the UK despite it sounding very different to previous albums, bassist Colin Greenwood called it "a stoned Radiohead. They have given trip-hop act Massive Attack permission to remix the album. Recently they gave a preformance at a Tibetian Freedom concert along with other high-profile acts like the Beastie Boys and RATM. They also have plans to record their fourth album sometime next year. According to lead singer Thom Yorke it will be more upbeat than their downbeat albums in the past.
Key release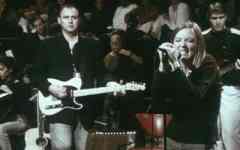 Named after their home town of Portishead , near Bristol, Portishead's music has been labelled "trip-hop" by the British media. Geoff Barrow is the brains behind the band, he started out as a tea-boy in a recording studio and dreamt of starting a band that played music different to the everyday chart music. Along with vocalist Beth Gibbons he founded the band and with his technical expertise were able to produce a sound quite unlike anything that had gone before . Along with two others they started recording their debut album "Dummy".
"Dummy" was released in 1994, the first single released "Sour Times" was a hit on both sides of the Atlantic. "Dummy" was named album of the
year by a number of music magazines. The followup "Portishead" came out in 1997 but didn't enjoy the success of their previous album. The band are notoriusly media-wary and hate interviews and photo shoots so Portishead don't get the kind of publicity other bands do. Their music is not very good live as I saw them last summer playing live and most of the crowd was dissapointed with the concert. Currently the band are recording their third album in Bristol.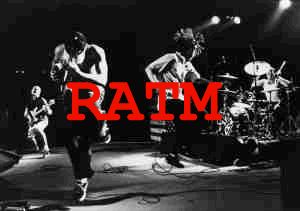 RATM stands for Rage Against The Machine, the Machine being the "overall international state machinery that tries to make you just a mindless cog and not to think critically and not to confront the system" according to vocalist Zach de La Rocha. As you can guess RATM are very political and militant to boot, Rocha has spent time with the lefist-guerrila Zapita movement in Mexico. Their music is an angry fusion of hip-hop and hardrock with Tom Morello's innovative use of the guitar giving the band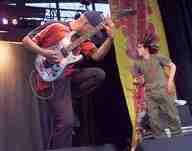 it's hard edge. Their self-titled debut album was a huge success accross the globe and several hit singles were taken from it. It featured a picture of Buddhist monk setting himself on fire in protest at the Vietnam war on the cover. Their second album "Evil Empire" isn't as good but still went to number 1 in the US. In 1997 they went touring with U2 and the Wu-Tang Clan with the profits from these gigs going to social and political organizations supported by RATM. 1999 saw RATM play Woodstock and a controversial benefit gig for Mumia-Abu Jamal with the Beastie Boys aswell as the recent release of their third album.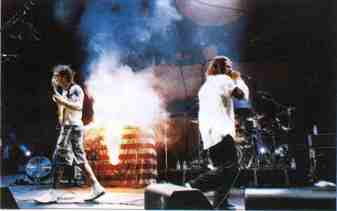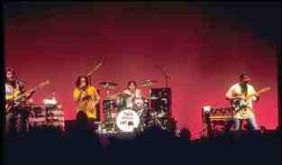 Shane MacGowan
Shane MacGowan has been called many things during his career most of them derogatory but noone can deny his lyric writing genius. More so than anyother Irishman , save maybe Christy Moore, Shane has revived the traditional Irish music which had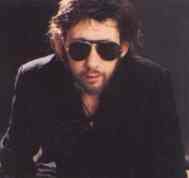 long become stagnant. Firstly in the eighties with The Pogues their mix of punk and trad. Irish music led to huge record sales and sold out concerts. MacGowan was the main vocalist and song writer in the infamous band until theie acrimonous breakup in 1990. Basically he was turfed out due to his alcholism and drug use. His substance abuse is now the stuff of legends and is unlikely to stop even though he is now 40, many people are suprised he made it to 30!
After the Pogues split he fronted the Popes for two albums and a more succesful concert tour. I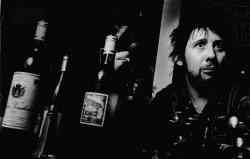 saw their concert in Cork 2 years ago which was sold out. The Popes were a good backing band but MacGowan looked as if he was sick of touring and playing the same old Pogues songs to drunken audiences. Soon after the band split with MacGowan pursuing a solo career although many feel he is finished in the music business. However he will be rembered for years to come as one of Ireland's best songwriters. Sioban MacGowan, his sister, has recently released her own album which is worth a look if you liked Shane's music.
U2
This year U2 released their greatest hits up to 1989 and their nineties hits album will be out shortly. For these two albums alone the band received over $50 million, which shows how successful this Dublin group has become. The group started back in school in 1978 and after some success in the Irish charts signed a deal with Island records in 1980. A subsequent tour of the US was very successful but it didn't translate into huge record sales. The 1983 release of War changed that with it's hit song "Sunday, Bloody Sunday" which went on to become the band's anthem during the eighties. Their rousing live performances led to a sellout tour of the US leading Rolling Stone magazine to dub them "the band of the eighties". Their next album "Joshua Tree" was their first no.1 album in the US and the UK and the band were featured on the cover of Time magazine.
Zoo-Tv was launched in 1992 and sold out stadiums across the globe after releasing the hit album "Achtung, baby". After the massive success of the tour the band took a break until 1997 when they released the dance orientated Pop which was followed by the Pop-Mart tour. The band played a benefit concert for the Good-Friday agreement in Belfast in 1998. The band are expected to release a new album next year but are unlikely to stage another massive tour along the lines of Popmart or Zoo-TV.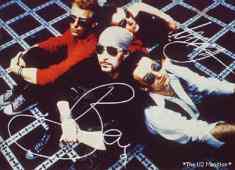 Use this search engine if you want to buy some cheap CD's.