Emulators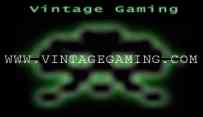 Vintage-gaming
The best site for all the latest news on emulators aswell as pages on virtually every system ever emulated.

Classicgaming
Mainly a e-magazine this site has some good articles from time to time e.g game of the week. It also has a huge amount of arcade roms.
A good site that is host to many emulators including the excellent Ultra-Hle
Snes 9x is an excellent Snes emulator, you can find the latest news and screenshots here.

Game FAQs
This site has a huge number of cheats and walthrough's if you are having trouble with games. It also has a lot of game manuals which are very useful if you do not now how to play a game.
Game sages
Also has a load of cheats and game genie codes.
Music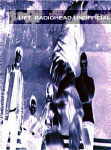 Lift-an unoffical Radiohead site
The best Radiohead site with good band history and information and a very good multimedia section.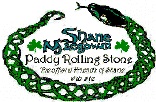 Shane MacGowan-Paddy Rolling Stone
Very good site with loads of information on Shane MacGowan and a lot of sound clips.

The Pogues-In the wake of Medusa
Also a very good site with more emphasis on the Pogues, has a lot of information and sound clips.
You can download a book written about the Pogues here.

MTV-Europe
A good site for all the latest news and info on upcoming bands and the music scene.
Rage Against The Machine's offical homepage which has a lot of uptodate news as well as the many causes the band support.
Portishead's offical UK homepage is probably the best Portishead web site around. Probably...
Humour

The Onion
A very funny newspaper which makes up spoof stories and reports them like a normal news site.

Doomed
Another spoof newssite similar to The Onion,it only differs in that this one takes real stories and twists them slightly!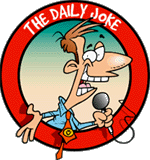 The Daily Joke
Want a joke in your e-mail every morning,there are a lot of sites to cater for this but this one has the best jokes.
League of Gentlemen
Includes episode guides and cast info.
This is a local page, there is nothing for you here!
Ali-G
Contains pics, sounds, interviews, and news.
Other peoples pages
Mcginley's filth
Don't go here, this site is REALLY REALLY FILTHY and intended for perverts like McGinley
Nice page with lots of emulators and stuff..
EmuStation
Very nice site with lots of cool roms and links. Check it out..

All-Advantage
A great site that pays for you surfing the web 50c and hour to be exact. You should really check out this offer as it is the only time you will ever get paid for doing nothing and that pay to most countries around the world including my native Ireland as I found out when I received my cheque! Well except for our friends on the dole...!
Utopiad
Same as above really, sign up for the two of them to double your money.